​
How to Choose the Right Civil Engineering Recruitment Agency for Your
Career in the UK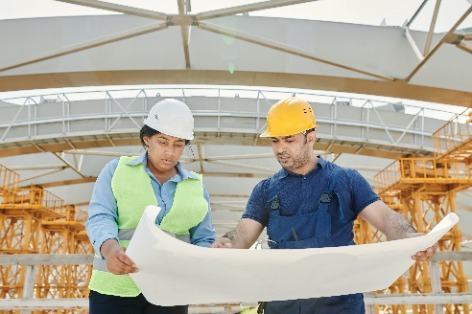 Civil engineering is a wonderfully rewarding career that can see you handling a wide range of construction projects. Imagine casually passing certain bridges and buildings and thinking: "I designed those!" There are various routes to becoming a civil engineer, too.
You could pick up a suitable qualification at college or university or instead take a more practical approach, such as by embarking on an apprenticeship. Another good idea is to consider approaching one of the civil engineering recruitment agencies in the UK.
​
What Do Civil Engineering Recruitment Agencies Do?
This kind of agency can act as a crucial link between employers offering civil engineering posts and job seekers wanting to apply for them.
Civil engineering recruitment agencies in the UK can build up networks and databases of construction companies on one side and civil engineer candidates on the other.
As a result, the agencies can tap into their in-depth industry insights and expertise to reliably discern which candidates would be best for which vacancies. It all adds up to a smoother and more streamlined recruitment process for people on both sides to appreciate.
​
See How Agencies Compare in Reputation
If you are active in professional networking communities, you might have already heard on the grapevine about the most reputable agencies in the field.
Though a good reputation alone can only tell you so much, it could well have flourished in the first place due to positive testimonials from other aspiring civil engineers.
When trying to decide whether to go with a particular agency, you should look for not only such plaudits but also a track record in successfully placing candidates into civil engineering roles.
​
A Specialist Focus is a Good Sign
​
When perusing civil engineering agencies in the UK, it would bode well for you to seek an agency that has a specialism in the civil engineer industry.
We at Ivy Resource Group help members of the Civil Engineering Contractors Association (CECA) with major and local projects.
Due to our background in this kind of work, we can increase the chances of you not only landing a great job in civil engineering but also doing so in relatively little time.
​
Look for a Highly Communicative Agency
Another positive sign is if the agency has an 'open door' policy where they will be happy to receive queries from you at any point during the agency's relationship with you.
After all, if you have never previously used any civil engineering agencies in the UK, you could often find yourself needing prompt clarification from the agency on a number of matters.
The agency should also be proactive, keeping you in the loop about what is happening with your application for civil engineering work.
​
Contact Us for Further Guidance
Do you feel ready to take the first step with a civil engineering recruitment agency? You could find yourself able to immensely benefit from expertise of the civil specialists based at our Reading office, which you can contact by phoning 0118 380 5725 or emailing construction@ivyresourcegroup.com.